2022 New BowlSafe™ Template Cutting Ruler is a quick and easy way to make stylish bowl cozies with your favorite fat quarters. BowlSafe™ makes great gifts for any occasion and this simple template will make them super simple to make.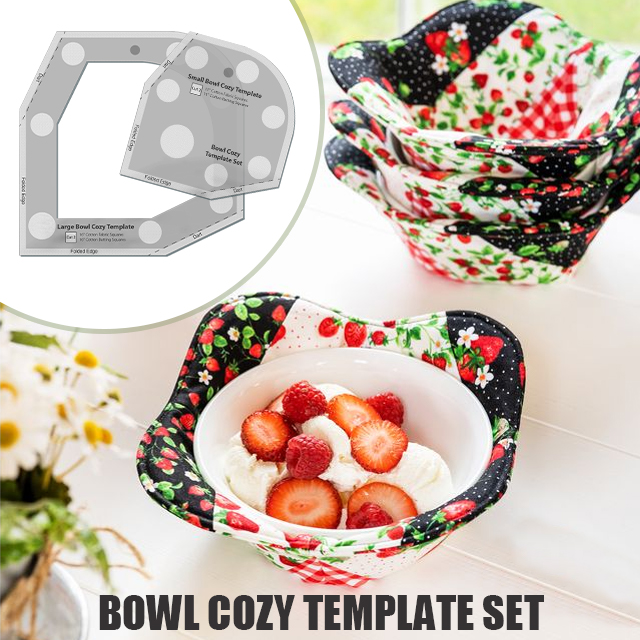 Each order is presented with a detailed instruction, which makes your manufacturing very simple
Widely used in life, beautiful and practical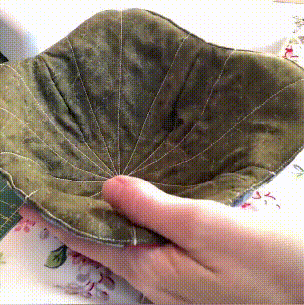 Just two squares of batting and two squares of fabric make one cozy. Simply fold the fabric in quarters and rotary cut around the template. It doesn't get any easier than that!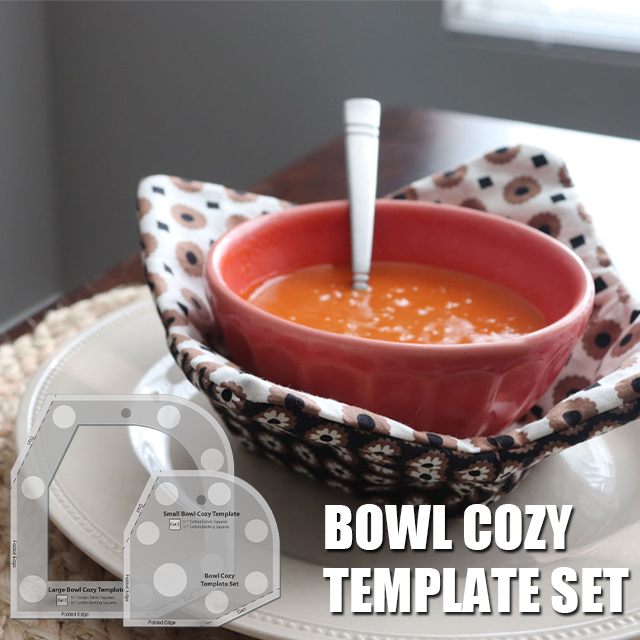 This nested set includes three sizes of bowls. (Cut 6" 、8" 、10"Cotton Squares) The small BowlSafe™ template works with the pre-cut BowlSafe™ batting, the other template with the large . If you prefer to cut your own batting, we recommend cotton batting which is microwave safe.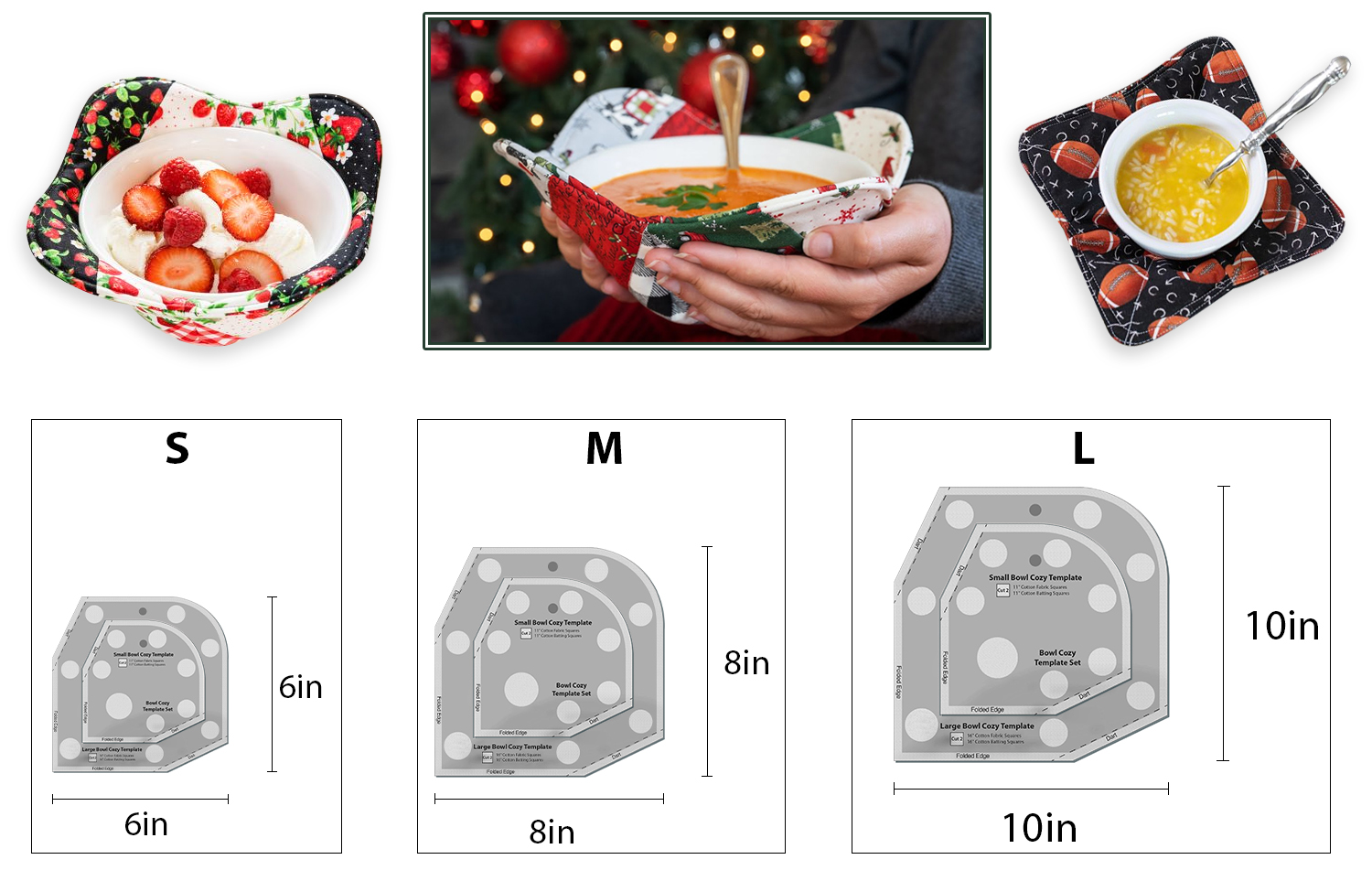 Specification:
Material: Acrylic 3mm Thick
Size:
Small:6inch(Cut 6inch Cotton fabric squares & Cut 6inch Cotton batting squares )
Medium:8inch (Cut 8inch Cotton fabric squares & Cut 8inch Cotton batting squares )
Large:10ich  (Cut 10ich Cotton fabric squares & Cut 10ich Cotton batting squares )
Package List:

Bowl Cozy Template Cutting Ruler Set + Manual
OUR GUARANTEE
We truly believe that we carry some of the most innovative products at the best prices, and we want you to share our belief, that's why all our products are backing out products with a RISK-FREE ironclad 30-Day Money back guarantee.
If you don't have a positive experience for ANY reason, we will do WHATEVER it takes to make sure you are 100% satisfied with your purchase.
Our customer service works 24/7 contact us anytime if you need assistance.
Absolutely love this product!! Never having thought about a bowl cozy before this was so easy to make and the directions were easy to follow!
Bowls are my favorite method of serving food. Have bowl will travel and the bowl huggers have saved me burned fingers when removing bowls from the microwave and allows me to eat hot food conveniently.
Keeps me from burning my hands removing bowls from microwave. Nice and thick. Fit standard bowls well.
I made these plate cozies for a fund raiser, or I would of shared a picture. They turned out fantastic. Good to use as a pattern going forward. Thank you
I made two this weekend! Easy project and perfect fit for shallow bowls and plates!