Gadget For Perfect Instant Cleaning!
Every time when you use the faucet, water gets puddled on the counter right below the handle?
Now, don't have to worry for messy wet wash area.
Try SinkGuard™ Silicone Faucet Handle Drip Catcher Tray. This sturdy, flexible mat stays in place, drains well, and keeps the countertops dry!!!!!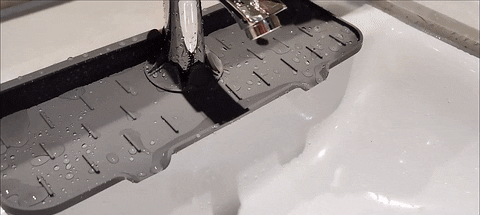 Purposed Functionality: SinkGuard™ is designed with draining, it gathers water and drips it to the sink. Keep the back of your faucet always dry and clean so you can spend less time cleaning up.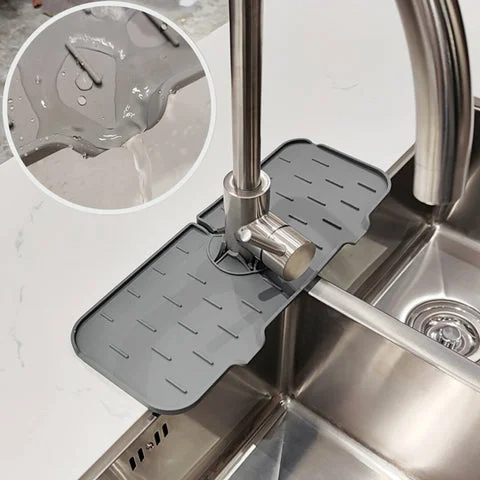 Perfectly Designed: It is designed on the side of a counter and it's tapered so the water will flow back into the sink.
You could also put like glasses, cups on the mat, or something else to drip dry. It measures 14.6 inches long and 5.5 inches in width.
Easy to use: Pre-cut the complex shape of the faucet, the diameter of the middle hole is adjustable and fits the faucet tube within 2.5inch.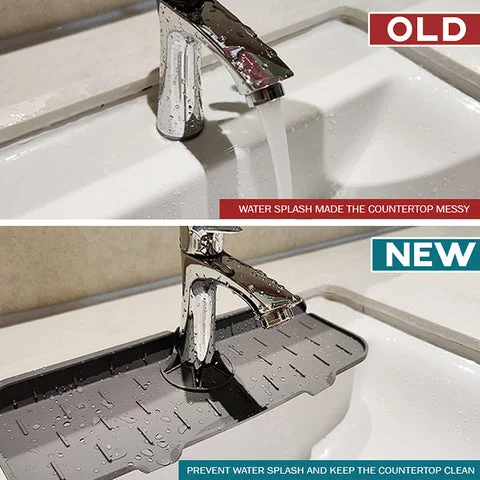 Wider Use: You could put SinkGuard™ almost everywhere you have a faucet, bathroom sink and etc. Perfect for keeping countertops dry, clean and protected.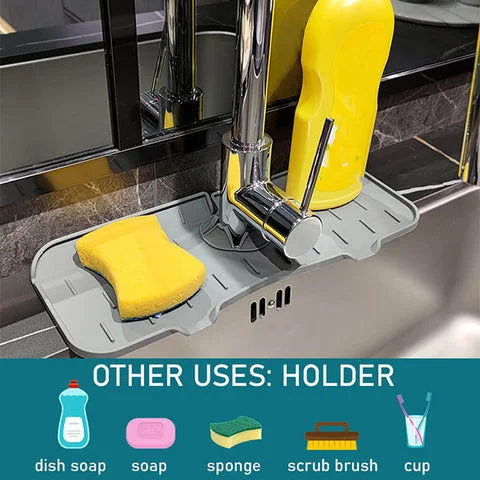 Long Lasting - Made to the highest manufacturing standards, this KitchenGuard™ Drip Mat is made of food-grade BPA-free platinum silicone and is highly durable. 
Package Includes: 1 x SinkGuard™
This is perfect for catching those drips as I turn off the water or the splash from an enthusiastic dish washing child. Now I'm not spending endless amounts of time wiping up water from under the faucet. I never even knew these existed.
Quality is very good. I would buy it again. I will definitely recommend it to my friends.
5 stars Lovely design and very good quality.
Easily installs around the kitchen faucet. Catches all the splashes,