WANT TO GO FOR FACE LIFTING OR FACE SLIMMING BUT DO NOT WANT TO SPEND A FORTUNE ON IT??
NO MORE EXPENSIVE FACELIFTING OR FACE SLIMMING COSMETIC SURGERIES!
This DIYOS™ Invisible Face Lifter Tape instantly helps you with face lifting and face sliming which you have been always looking for!


INSTANT FACELIFT! Get that snatched and Instagram-ready face instantly with the Invisible Face Lifter Tape!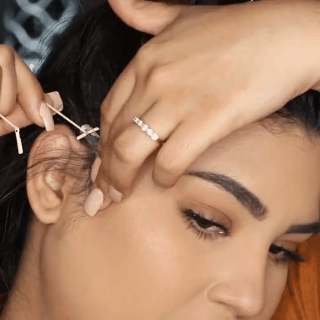 "My skin became really lose after i suffered from covid last year and I am having skin hanging on my neck but with this face lifter tap i can easily lift that part and my chin looks sharp again. The most economical way of face lifting!" 
- Ama J

PRODUCT FEATURES:

The Invisible Face Lifter Tape will make you look younger by pulling up sagging skin and smoothing out wrinkles from your face, neck jaw, and eye area. 

Ultra-thin (0.02mm), water-resistant, transparent and matte. Can be used alone or under make-up. Create a more youthful look secretly.

Sticks on all day, all night. No painful removal.

Medical grade, breathable, and hypoallergenic.

Simply peel the tape off from its packaging, stick it to your cheeks, forehead, and jawline and pull back the skin as much as to 3-4 inches. Push down and gently pat for it to stick. See the effect immediately.




PRODUCT SPECIFICATIONS:

40 x Invisible Face Lifter TapeS